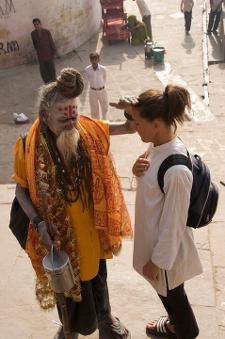 Karuna is a Sanskrit word translated to mean any action that is taken to diminish the suffering of others -'Compassionate Action Based on Wisdom'
Personal development refers to activities that improve self-knowledge and identity, develop talents and potential, build human capital and employability, enhance quality of life and contribute to the realization of dreams and aspirations.
Your work is to discover your work and then with all your heart to give yourself to it.
Buddha

Karen L. Harris, MA, RYT, Reiki Master Teacher
Karen now splits her time between Oklahoma and St. Louis, MO, after years of living in the Bay Area, and building a practice in Oklahoma. She has traveled extensively including a return to, the Bihar School of Yoga, which led her to yoga, while living in Sri Swami Satyananda, ashram in Munger, Bihar. Her travels to Egypt, and Malawi, Africa, as well as Columbia, India, Nepal, and Thailand have helped her integrate and ground the spiritual and more traditional forms of her education. Karen is also known as Karuna, a Sanskrit name, meaning compassion and empathy, was given to her as an initiate into the sannyasi order in 2010.
Karen is a now Karma Sannyasi in the Satyananda order working towards her 500 level yoga teacher certification, in the Satyananda Yoga tradition. She is certified in Yoga Nidra meditation, as well as a Reiki Master Teacher, which she taught in Malawi along with her involvement in cross cultural writing workshops. Additionally, Karen obtained her Masters in Integral Psychology at John F. Kennedy University in the Bay area. Her education, practice and services in Integral psychology, seeks to create a new paradigm in human development endeavoring to integrate all parts of the Self.
Karen started Karuna Personal Development in Oklahoma, after returning from India in 2010. She maintains her private practice, as well as working through a mental health agency as a, BHRS (Behavioral Health Rehabilitation Specialist) teaching life management skills. As part of her karma yoga work, Karen volunteers teaching yoga and meditation in a local grade school and Veterans' Home as well as to Domestic Violence groups to help with trauma, anger, and anxiety.
Individual Sessions: Karen's main focus of healing is in an Integral Psychology consultation, which she refers to as Personal Development: The session is a holistic psychotherapy inspired, reflective listening service, striving to help an individual process and heal at a deeper level, life's difficult experiences; thus providing a platform, where an individual becomes more conscious of their physical, emotional, responses, behaviors, and cognitive process. This practice affords one an opportunity to make more fully informed decisions and choices. Awareness and integration of the Self is paramount to creating a life that is richer and more deeply fulfilling. This is a nontraditional alternative to traditional therapy.
Every person deserves the opportunity to live their best life; to find what works for them, and then live it.
When we learn to navigate our landscape, walking our path can be deeply rewarding and fulfilling.
Namaste,
Karen "Karuna" Harris
Thank You for visiting Karuna Personal Development 510-908-2104