A Spiritual Journey
February 2019 Retreat

India - Kathmandu/Mount Everest Base Camp
There are 2 Parts to this Retreat.
Part I:
Feb 2nd through Feb 17th, is to India and includes time in 2 ashrams, as well as, sacred cities of Bodhgaya and Varanasi.
Part II:
Feb 17th through March 5th, Includes 2 days in Kathmandu, Nepal and a 12 day hike to Mount Everest Base Camp

You may participate in Part I, Part II or both.

The entire trip extends from Feb 2nd to March 5th and is an extraordinary journey. We will be practicing yoga, meditation as well as experiencing the many exotic sights of the East. We, Cecilia Holle, Owner of Gym and RYT, Yoga Teacher, are putting this retreat together to offer people an opportunity to go to India and Nepal at an affordable price. If this India and Nepal are areas you have wanted to see this would be the right time. The Itinerary and prices are listed below.
Please contact me at 510-908-2104 via text or call.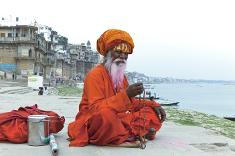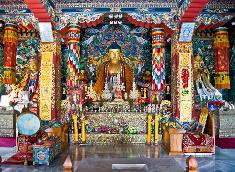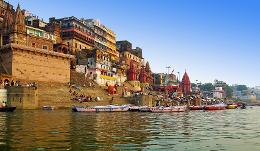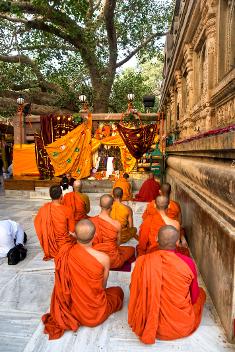 PART I: INDIA ITINERARY
FEB 2: 619PM OKC - ATLANTA - LONDON (Recommended flight from Oklahoma, City)
FEB 3: LONDON (LAYOVER 11:10AM-950PM) DELHI
FEB 4: ARRIVE DELHI 1145PM
Arrival in Delhi with the intercontinental flight. After customs formalities, baggage claim, and meeting with the representative of MoreIndia travels transfer to hotel (check in at 1200). Afternoon visit of New Delhi with the central districts: Government buildings, the India Gate, the Parliament building, In the afternoon visit of the old town, surrounded by walls of red sandstone, is a charming maze of alleyways, is divided into two parts by the silver route, a colorful and lively shops and bazaars. You can visit the Jama Majid, one of the largest mosques in the world, built in 1650. Overnight at hotel.
FEB 5: DELHI – PATNA (FLIGHT) – MUNGER (DRIVE)
After breakfast transfer to airport & depart to Patna upon arrival assistance and transfer to Munger Ashram.
FEB 6: MUNGER ASHRAM
http://www.biharyoga.net/uncategorized/ganga-darshan-ashram-lifestyle-and-routine/
Ashram Life
FEB 7: MUNGER ASHRAM
Ashram Life
FEB 8: MUNGER – RIKHIA ASHRAM (DRIVE)
After Breakfast drive to Rikhia Ashram for own activities & arrangements.
FEB 9: RIKHIA
Ashram Life
FEB 10: RIKHIA
Ashram Life
FEB 11: RIKHIA – BODHGAYA (DRIVE)
After breakfast transfer to Bodhgaya, overnight stay at hotel.
FEB 12: BODHGAYA
After breakfast proceed for the sightseeing tour of Bodhgaya Visit - the Mahabodhi temple "This holy place was built by Emperor Ashoka and has been documented by the UNESCO as a World Heritage site." At this place Lord Buddha achieves enlightenment under a puple tree which became famous as the Maha Bodhi tree. The temple compound still has the offshoot of the original MahaBodhi tree. Buddhists from all over the world come here to look for peace and knowledge. Visit the Animesh Lochana Temple, massive Buddhist Dharma Chakra, Lotus tank, Archaeological Museum, Thai Temple, Indosan Nipponji Temple, Gelugpa Tibetan Monastery and the Giant statue of Buddha. Overnight in Bodhgaya
FEB 13: BODHA GAYA – VARANASI (DRIVE)
After Breakfast Drive to Varanasi. Assistance upon arrival and transfer to hotel. Varanasi, also known as (Benares), the "Holy City" par excellence. Is located on the confluence of two rivers, the Varauana and the Asi and is bathed by the waters of the Ganges. In the evening you see Aarti on the River Ganges. Overnight at Hotel.
FEB 14: VARANASI
In the early morning boat trip on the River Ganges to attend the ablutions of the faithful and the awakening of the boat you can admire the spectacular Ghat (scailinate) also to observe the way of life of pilgrims by the Ghats. Back to Hotel for breakfast later excursion to Sarnath, 10kms. East of Varanasi, is one of the Buddhism's major centers of India. After attaining enlightenment, the Buddha came to Sarnath where he gave his first sermon. Visit the museum and later back to Varanasi. Overnight stay in Varanasi. Overnight at Hotel.
FEB 15: VARANASI
After breakfast day free to explore Varanasi by own. Overnight at Hotel.
FEB 16: VARANASI – KHAJURAHO (DRIVE) - flight toNEW DEHLI
Morning After breakfast in time transfer to airport to board the flight for Delhi. Overnight at hotel.
FEB 16: NEW DELHI - LONDON (LAYOVER 5:55PM)
FEB 17: LONDON - ATLANTA - OKC ARRIVE 9:55PM
Cost for the above Itinerary USD $986 per person & USD $296 Single Supplement
+ Govt. Service Tax @ 5% (Cost based on minimum 6 paying Pax)
Terms & Conditions: Standard check-in/check-out times at all hotels will be 12 noon. The duration and specifications of the package can be modified as per requirement.
Package Includes:
Airport transfers at arrivals and departures.

Meet and greet assistance of our representative at airports.
Accommodation on twin sharing basis for 7 nights in 3/4 star or similar hotels.
Daily Breakfast.
All transport services by AC Mini Van with English speaking driver.
English Speaking Guide in Bodhgaya & Varanasi.
Flight ticket from Delhi to Patna, Varanasi to Delhi (Fare subject to availability )

2 Boat Rides in Varanasi

All applicable taxes except Govt. Service tax @ 5%
Not Included:
International Airfare, visa fee to India and Nepal.
Accommodation and meals in Rikhiapeeth & Munger Ashrams
This is a separate payment/donation, which will be given directly to each ashram. (4 nights with 3 meals a day - Suggested donation $25-$50 a day in cash.)
Expenses of personal nature like tips, laundry, drinks etc.

Tips, for drivers, luggage handlers, drivers, guides (your tips help feed families)
Souvenirs/Gifts
Some meals and snacks
Anything not mentioned in Include Column

.



BOOKING TOUR:
To book the tour we require passport copy & 30% advance transfer to our given below bank account, the rest of the payment can be made upon arrival in Delhi by cash or credit card (3% extra) or by transfer a month prior to arrival in Delhi:
BENEFICIARY NAME MOREINDIA TRAVELS
ACCOUNT NO. 004605012270
BANK ICICI BANK
BRANCH Address ICICI BANK, 43 Community Centre, NFC, New Delhi – 110065
SWIFT CODE DE ICICINBBCTS
BRANCH IFSC CODE E ICIC0000046
Office Address F17/14 3rd floor, Joga Bai Extn, Jamia Nagar, New Delhi - 110025
Cancellation and refunds:
Cancellation for any bookings are to be made at least 60 days prior to the date of arrival in case of group bookings (or as per the policy of the hotel, for any specific period). As per the rule in India all payment refund will be made in Indian Rupees only, as per the conversion rate prevailing at the time of refund. The following cancellation charges will levy.
Cancellation levy for groups:
If cancelled 60 days before start of the tour 20% of the tour value. No cancellation unless specified in correspondence + Actual Service cost (Like flight tickets, Train tickets etc) If cancelled 45-59 days before start of the tour 35% of the tour value or one night retention (whichever is higher) 25% of the tour value or one night retention (whichever is higher) + Actual Service cost (Like flight tickets, Train tickets etc)
If cancelled 30-44 days before start of the tour 50% of the tour value or two night retention (whichever is higher) 25% of the tour value or one night retention (whichever is higher) + Actual Service cost (Like flight tickets, Train tickets etc)
If cancelled less than 30 days before start of the tour 75% of the tour value or three night retention (whichever is higher) 50% of the tour value or two night retention (whichever is higher) + Actual Service cost (Like flight tickets, Train tickets etc)
If cancelled less than 21 days before start of the tour no show No refund No refund Bookings for X-Mas and New Year Period (20 Dec – 10 Jan) will be confirmed against full nonrefundable advance payment only.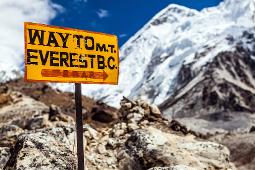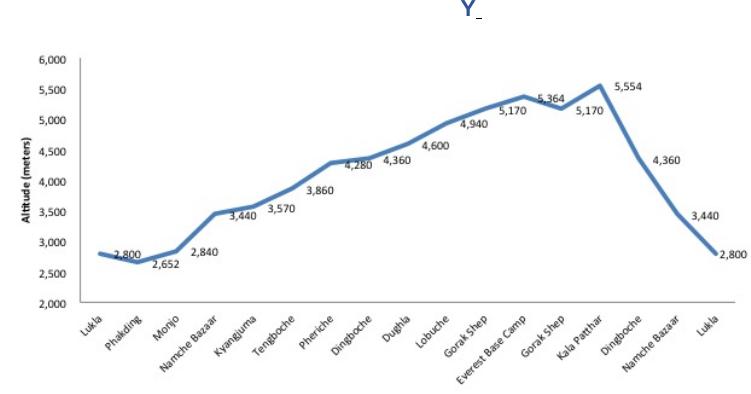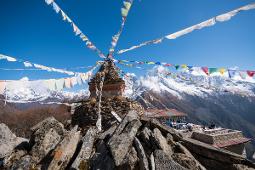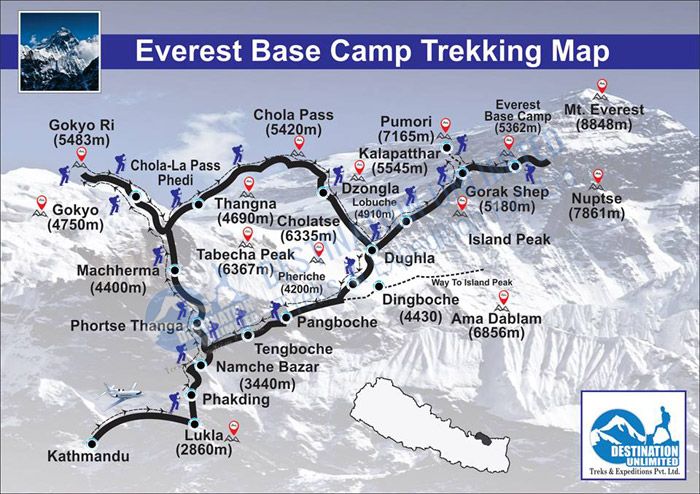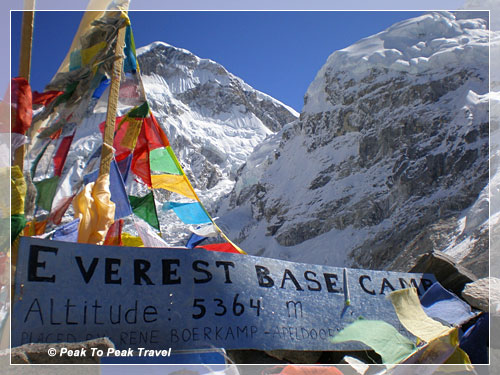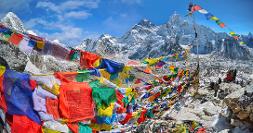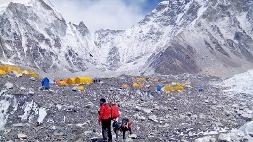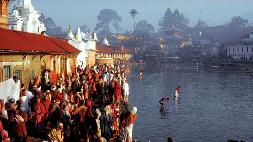 PART II NEPAL ITINERARY
Take an adventurous journey towards world's highest peak, Everest base camp. Explore the world-renowned mountaineer 'Sherpa' culture. Experience a thrilling mountain flight. Enjoy spectacular views of mountains from Kalapathar viewpoint, including Mount Everest. Everest base camp trek is one of the most awe-inspiring and popular trekking trails in the world.
Walking in the lap of the great Himalayas with a crystal-clear view of the majestic mountains just in front of your eyes is possible only in the Everest Region. This is an outstanding destination for adventure trekking and the Himalayan experience.The trek to Everest Base Camp is not only a trek to the Everest Region but also a great opportunity to capture the incredible beauty of the region and experience Kalapathar viewpoint (5,550m). Here, you can have a spectacular view of world's highest mountain Mt Everest (8848m) along with other eight-thousander's including Mt. Lhotse, Mt Makalu and Mt Cho Oyu.Along with the mountain views, trekkers can experience and learn about the living style of the world-famous climbers - the Sherpas. You will also spend time in Sagarmatha National Park discovering the beautiful flora and fauna protected here. The trekking experience does not end here, however, and you will also have the opportunity to visit local villages and many monasteries, and enjoy the peculiar landscapes and the hospitality of Sherpas.
FEB 16: NEW DELHI – KATMANDU
Morning after breakfast in time transfer to airport and departure to Kathmandu. Pre trek meeting
FEB 17: KATHMANDU-LUKLA

Day 01: Fly to Lukla (2800m, 9186ft) and start trek to Phakding (2610m, 8563ft), overnight at guest houseTransfer to airport to connect 30-minutes flight to Lukla. The trek begins gently up by the river side, along excellent paved footpaths, passing a multitude of teahouses and scattered green conifers. Phakding is a pretty village comprising approximately 30 houses. It is roughly a 3-hour walk from Lukla and is located at both sides of Dudh Koshi River. Overnight at guest house.
FEB 18: TREK TO NAMCHE BAZAAR
Day 02: Trek to Namche Bazaar (gateway to Mt. Everest - 3440m,11286ft)Overnight at guest house.The day will begin with the gentle walk to Monjo, another beautiful Sherpa settlement of the trek; official entry into the Sagarmatha National Park where you will have to show your permits (SNP entry permit and TIMS card) at the office in Monjo. The walk to Namche Bazaar involves a tough uphill climb (590m,1935ft); taking approximately 5-hours, however, halfwayup the hill you will be able to see Everest and Lhotse for the first time. As you approach the town of Namche Bazaar, the peaks of Thamserku and Kwangde are visible to the East and to the West and the sacred mountain Khumbila.
As gateway to the Khumbu region, Namche Bazaar is famous for its many bakeries and local market (haat bazzar) which takes place each Saturday. Built on a steep mountain bowl with excellent views of high Himalaya on either side, the town has restaurants, shops, banks and currency exchange. Remarkably, for such a remote location, there are also availability of cyber cafes and pool halls.
FEB 19: REST DAY NAMCHE BAZAAR
Day 03: Acclimatization day at Namche Bazaar, overnight at guest houseIt is important to walk to higher altitudes while you stay two days in Namche bazaar. There are options here either Totrek to Khumjung where you can visit the local school and hospital or to Thame village of Sherpa Everest expediters and of the great Everest Sherpa Tenzing Norgay or to airstrip at Shyanboche (3720m, 12,204ft). Above the airstrip is the Everestview hotel, which was set up by the Japanese to bring affluent tourists into the region for a prime view of Everest. The scheme was brought down by the fact that the hotel was at nearly 4000m and many suffer from altitude sickness.
FEB 20: TREK TO TYANGBOCHE
Day 04: Trek to Tyangboche, overnight at guest houseThe day begins with a slight climb up about 10-minutes and descends back to the Dudh Koshi (3550m, 11,646ft) before ascending to Tyangboche (3870m, 12,696ft). The views of Everest, Thamserku, Ama Dablam and the valley are mind blowing. Tyangboche is a charming spot built around the main Tibetan monastery in the region where you can enterand listen to the monks chanting their mantras. The view of Lhotse, Everest and Amadablam are unforgettable.
FEB 21: TREK TO DINGBOCHE
Day 05: Trek to Dingboche (4360m, 14,304ft), overnight at guesthouseYour journey will pass through wooded forests and along the Imja Khola valley. The views will become more impressive as the high Himalayas begin to surround you. You will contour gradually to Pangboche, an interesting gompa site above the main village; this is the oldest monastery in the region and apparently dates from the introduction of Buddhism to Khumbu. You will then climb up to Dingboche. The views of Amadablam and Island Peak are breathtaking.

FEB 22: REST DAY TYANGBOCHE
Day 06: Acclimatization day at Dingboche, overnight at guesthouse
Today, we will have another day of acclimatization. You will head to another beautiful part of the Khumbu region, Chhukung (4,750m, 15,583ft) or the hike to Nangkartshang Peak (5,083m,16,676ft) This acclimatization hike offers you magnificent views of Mt. Lhotse, Mt. Makalu, Mt. Ama Dablam, Island Peak, Peak 38, Taboche Peak, Cholatse Peak and other Himalayan peaks.
FEB 23: TREK TO LOBUCHE
Day 07: Trek to Lobuche (4950m, 16,240ft), overnight at guest houseThe valley now becomes barren as you walk up towards Lobuche, but yourattention will be firmly on the snow-capped peaks, which soar above you. The path joins the trail below Thugla and gives beautiful views of Cholatse across the valley. The path can become quite rocky in places and it is important to watch your step. After another steep ascent, Tawache and Nuptse are particularly spectacular form Lobuche, towering directly overhead.

FEB 24: TREK TO EVEREST BASE CAMP, TREK TO GORAKSHEP
Day 08: Trek to Everest Base Camp (5400meters) and back to Gorakhshep (5160meters), overnight at guest houseToday, the walk towards Everest is along the Khumbu Glacier. You will reach the small village of Gorakhshep, where you will be able to have lunch. After having your lunch, the trail will lead you to the Mt. Everest base camp at an altitude of 5400meters. Everest base camp gives you an unforgettable view of Khubutse, Mt. Pumori, Changtse and Khumbu ice fallinstead of Mt. Everest.

FEB 25: TREK TO PHERICHE
Day 09: Trek to Kalapatthar (5545meters, ) and back to Pheriche, overnight at guest houseThe ascent of Kalapatthar or 'Black Rock' will offers the best view of the Everest. At the top, you will see a 360-degree view of some of the highest peaks in the world including Mt. Pumori (7169m), Mt. Everest (8848m) andLhotse (8516m), the Tibetan peak Changtse, Nuptse (7861m) and countless other smaller peaks. You will then descend and return to Pheriche and retrace your steps to Lukla.
FEB 26: TREK TO NAMCHE BAZAAR
Day 10: Trek to Namche Bazaar via Tyangboche, overnight at guest houseYou will now follow your footsteps back to Lukla. The walk to Namche Bazaar Panboche and Tyangboche will offer spectacular views of
Amadablam, Mt Lhotse and others Himalayas. You will travel through the rhododendron forest, across Imja Khola and meet several monasteries on the way. Trekking down the hills, you will reach Phungi Thenga and follow the way across the Dudh Koshi River walking along the pine forest. You will reach Sanasa and then Kyanhjuma taking after the trail to finally end the day at Namche Bazaar.
FEB 27: TREK TO LUKLA
Day 11: Trek to Lukla, overnight at guest house. You will be continuing the trail taking after the Sherpa village and following the Tenzing and Hillary suspension bridge. After a daylong descents, you will finally be at Lukla for the overnight stay.
March 1st: LUKLA to Kathmandu

March 2nd: Kathmandu Sight Seeing
March 3rd: Kathmandu Fly to Delhi
March 4th: New Delhi - London (layover 5:55pm - 9:25am) Hotel
March 5th: London - Atlanta - OKC ARRIVE 6:04PM
Cost for the above itinerary: USD $1030 per person for 6 paying persons
Package Includes:
Airports pick up and drop off, upon arrival and departure in Kathmandu (International and domestic both).

Pre-trek meeting.

One professional, licensed and English speaking mountain guide, including his food, insurance, equipment etc.

T

hree porters for carrying luggage (1 porter for 2 guest's luggage).



First aid medical kit,

Oxymeter to check pulse, heart rate and oxygen saturation at higher altitude.

Food during the trek (full board with breakfast, lunch and dinner with tea/coffee and seasonal fresh fruits).

Guesthouse accommodation during the trek.

All necessary trekking permits: Sagarmatha National Park and Trekkers' Information Management System (TIMS) fee.

Unique Adventure International sleeping bag, duffel bag and down jacket.

Domestic flight Kathmandu - Lukla -

Kathmandu for guest and guide inclusive with all taxes and transfers.

Worst case, help with all rescue and evacuation arrangements.

All applicable taxes as per the government rules and regulations.

All organizational requirements.

What is Not Included:
A visa to Nepal (USD 25 for 15 days and USD 40 for 30 days)

Your international flights to and from Nepal

Travel insurance (for helicopter evacuation if needed whilst trekking)

2 nights - Hotels in Kathmandu

Meals in Kathmandu
Personal expenses such as laundry, telephone,

internet/e-mail, etc

Bar and beverage bills.

Expenses that are personal in natureTips for your guide, porter and driver (recommended)

Anything mentioned as 'optional'



Call or text with any questions at 510-908-2104