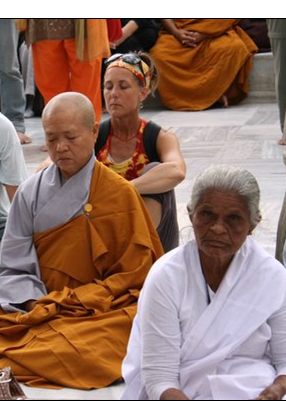 You see, I want a lot. Maybe I want it all: the darkness of each endless fall,
the shimmering light of each ascent.....
You are not dead yet, it's not too late to open your depths by plunging
into them and drink in the life that reveals itself quietly there.
- r.m. rilke
I was born Karen Lynn Harris to a loving family in St. Louis, Missouri. I realize now, from the day I got here I have been watching, searching. Not unlike most people I have experienced great pain and great joy because of those experiences, I have looked for meaning and answers to life's questions and continue to do so.
What I have learned about people throughout my path, is each person I meet will be OK, meaning we are right where we need to be to in order to make a decision. I have learned people have this amazing raw capacity to be and do more than they ever realized. The tough part is you are required to do your work.
Other people don't hold your answer or solution, you do. You have infinite wisdom. Your life is talking to you, in all manner of ways urging you on to uncover this wisdom and open to a life that is fully realized. Pain can be the impetus that says, "No more, I want better".
Because of the path I have taken, I have learned many different types of practices and have witnessed how tremendously helpful these practices can be, yet these are only tools to help you learn what works best for you and your journey. Your work is to peel back the layers, to come to discover your higher Self and the blocks that arise along the way. Revealing this higher wisdom allows you the opportunity to make clear choices about who you chose to BE and how you chose to live. My work is a promise, to hold space for you. I will hear you, I will see you, and I will believe in you ...as we journey together. I know from personal experience that this trip is not always easy or fun, but you are worth this journey.
With Compassion.
Nomaste
Karuna
Take 10 minutes, this is a gift to give yourself.
Thank You for visiting Karuna Personal Development 510-908-2104